Best Hummus with Sun-dried Tomatoes (plant-based)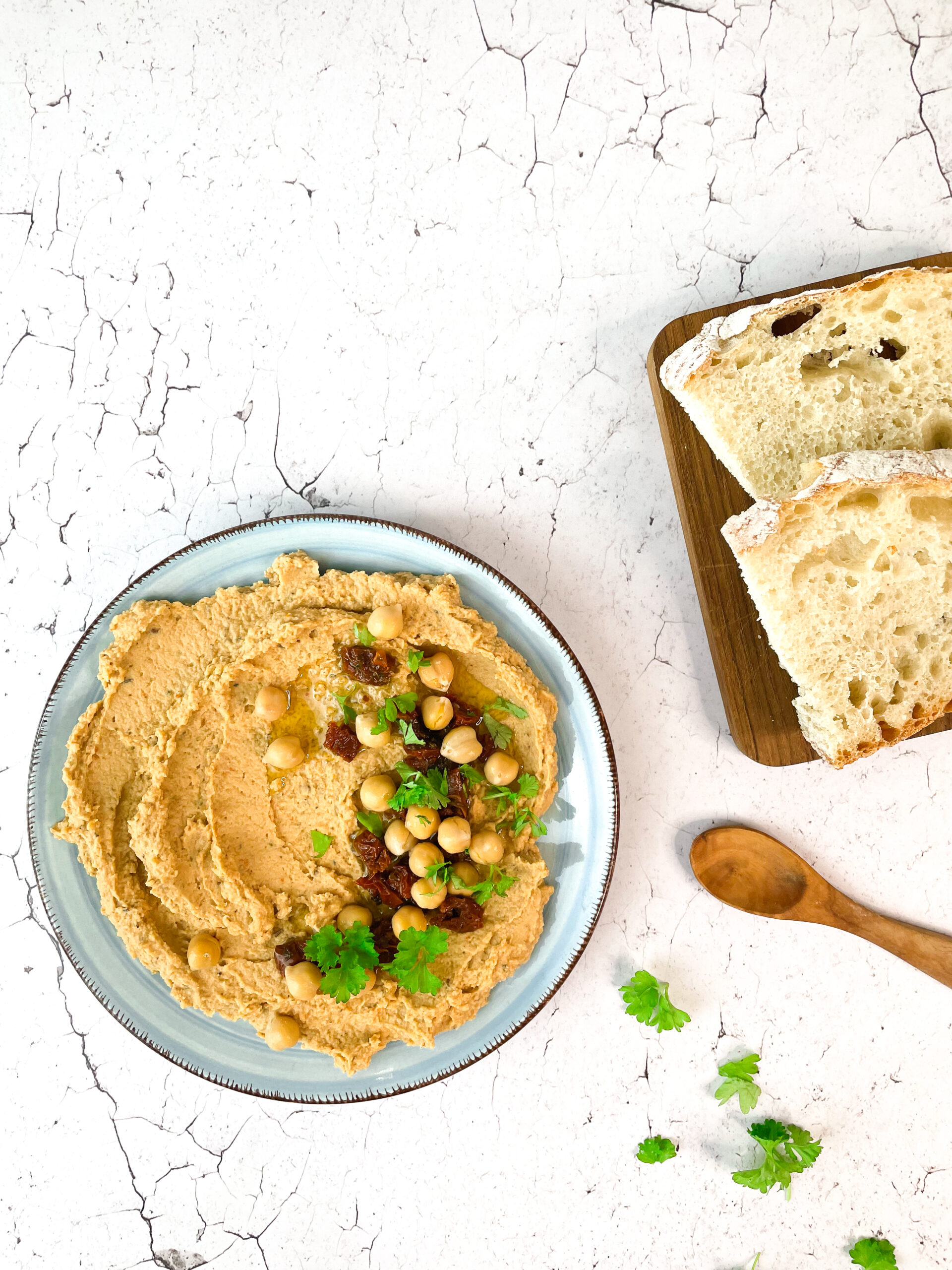 Hummus is the perfect "go-to" when you`re in the mood for a delicious, creamy and quick dip or bread spread. This hummus recipe with sun-dried tomatoes works perfectly as a delicious dip for raw vegetables, and I also love using this hummus as a bread spread on homemade Norwegian crispbreads.
A Quick and Simple Hummus Recipe
For this simple recipe, all you need are 20 minutes and a handful of ingredients. To keep it easy I use canned chickpeas and I leave the chickpea skins on. If you are short on time you can get away with not boiling the canned chickpeas, but boiling them does give your hummus that extra smooth texture. So if you have time, let them boil.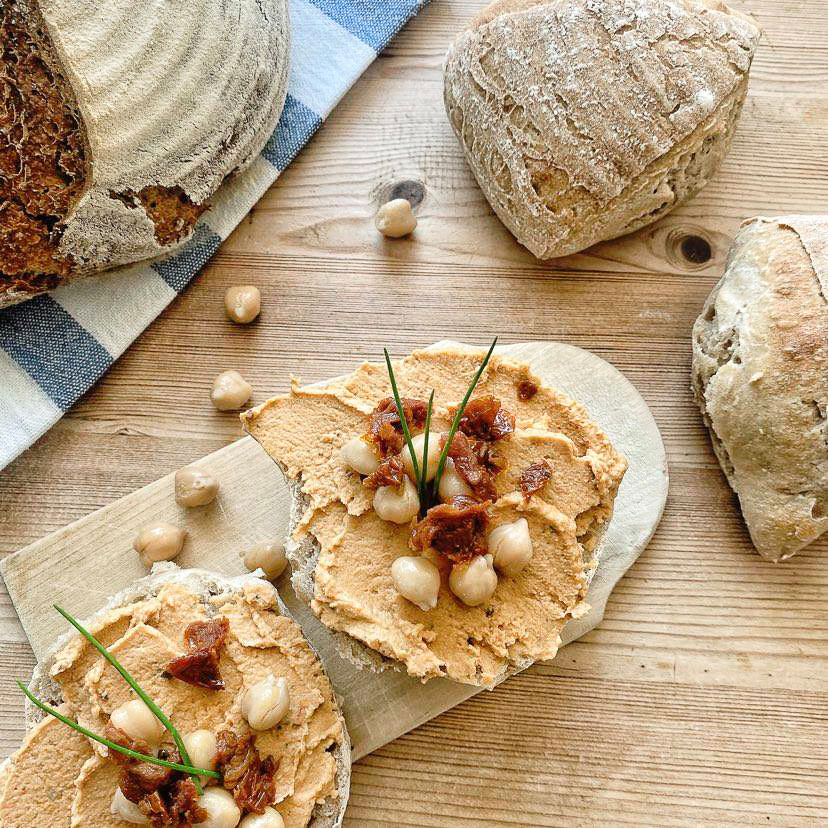 Try making this recipe the next time you are looking to make homemade hummus. If you make it, write a comment to let me know what you think. If you snap a picture, tag me on instagram @by.linaelisabeth – I look forward to seeing how your hummus turns out!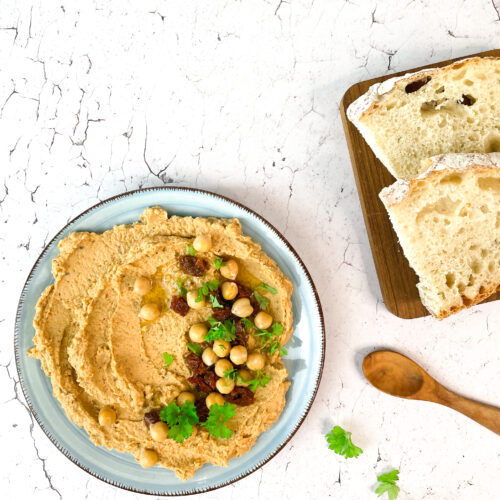 Best Hummus with Sun-dried Tomatoes
This is a quick and easy homemade hummus recipe. The hummus has a creamy texture and works perfectly as a dip for raw vegetables or as a bread spread.
Ingredients
400

g

cooked/canned chickpeas

drained

70

g

sun-dried tomatoes

in glass with oil, drained

3

cloves

garlic

1

lemon (juice)

100

ml

water

3

tbsp

tahini

1

tbsp

herbes de Provence

1

tsp

sea salt
For Garnishing
A drizzle of olive oil

extra virgin

Fresh herbes

I use parsley
Instructions
Drain the chickpeas, then add them to a pot with water and bring to a boil. Let the chickpeas boil for 10 minutes.

While the chickpeas are boiling, peel the garlic cloves and squeeze the fresh lemon juice.

Drain the water off the boiled chickpeas and add the drained chickpeas to a bowl/micro blender cup together with the rest of the ingredients.

Mix all the ingredients in a micro blender or with a standmixer until smooth and creamy. If you would like your hummus to be a bit thinner just add a little water.

Garnish your hummus with chickpeas, olive oil, fresh herbes (like parsley) and chopped sun-dried tomatoes.